Think outside the box with our videos and hands-on webinars.
How do companies determine their training needs?
Further training for employees is becoming increasingly important. For companies, they are now a sure way to solve the shortage of skilled workers internally and to retain employees in the long term.
In this free on-demand webinar, you'll learn all about how to identify training needs in your organization.
Registration for the next webinar
Don't miss the new webinar!
Introducing our new website and its great features. Oh and also the team that was so hardworking and designed, created and filled with love all these great pages.
Meet StackFuel graduate Frederick
Friedrich is a newly certified data analyst and talks about his experiences and aha moments in the
Data Analyst Course.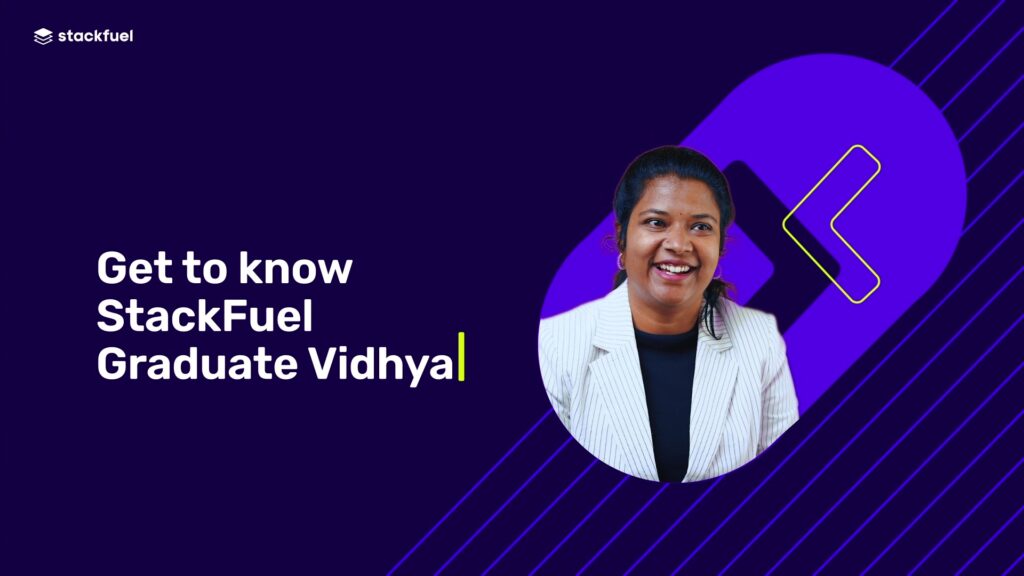 Meet StackFuel graduate Vidhya
Vidhya completed her Data Scientist training and shares how she is rebooting her career as a mother of two.
Apply for an education voucher: guaranteed to work!
In this video, our continuing education advisor Maria explains how you can easily apply for an education voucher and what the requirements are.
What opportunities does a lateral entry into the tech industry offer?
In this video, our continuing education advisor Maria explains why the lateral entry is currently particularly worthwhile for you and how it can succeed.
Become a data analyst or data scientist? A decision aid
In this video, our Data Nerd Ali, explains the differences and similarities between Data Analyst and Data Scientist.